hotels and apartments
sport and leisure
localities
information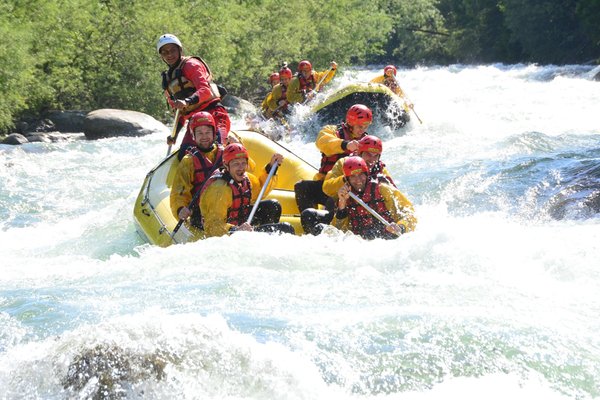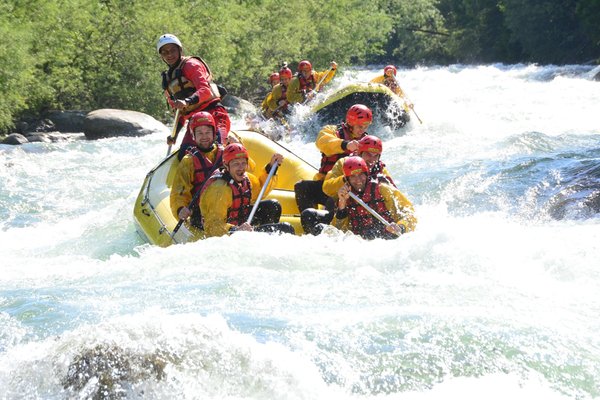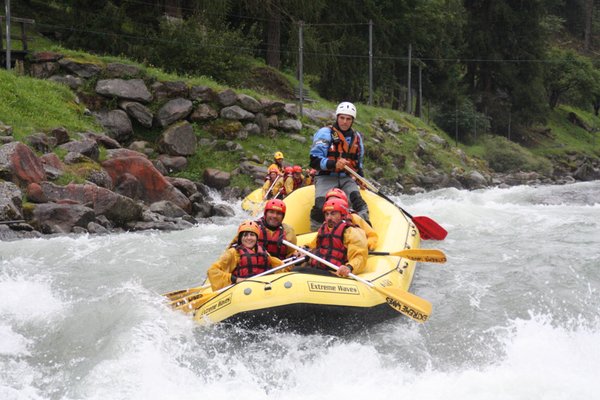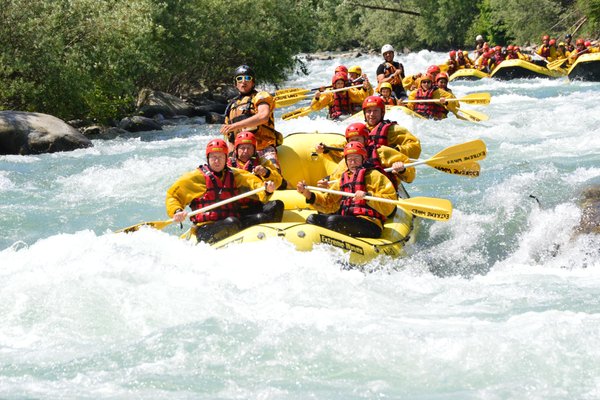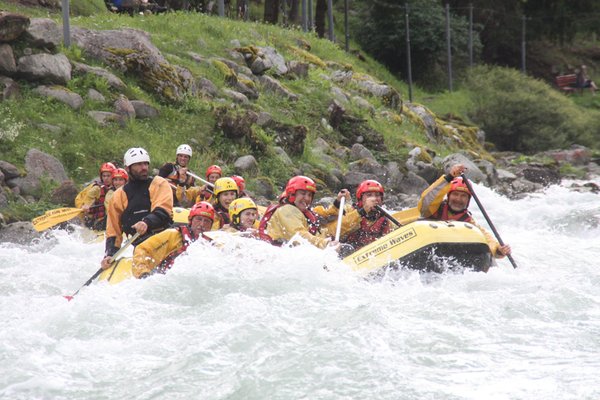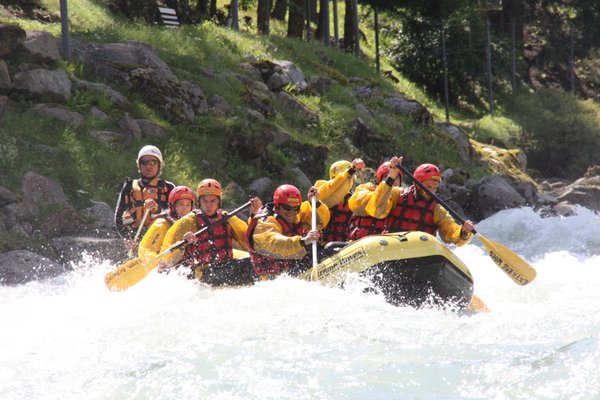 Extreme Waves Rafting Center in Commezzadura, Val Di Sole, Trentino.
Immersed in the green on the Noce river banks, and in the presence of the majestic Brenta massif, this Center offers magical days of Rafting, Hydrospeed, Canyoning, Tarzaning, Mountain Bike, Downhill, Ropes Course-Adventure Park, Via Ferrata, Climbing, School of Canoa, Trekking.
One of the strengths of Extreme Waves is Rafting: an exciting river descent, a combination of enthusiasm and energy aboard special rafts, which also features easy sections suitable for everyone. The Noce River, with its sparkling navigable 25km, is an interesting stream with long and continuous rapids. Before the descent, an expert FIRaft guide will carry out a theoretical lesson before the descent. The rafting Classic is a wonderful trip form Cusiano to the Rafting Centre, perfect for every body type. The trip arrives directly to our centre, where you will find all you need. Activities, relaxing area, children playground, ropes course, green zone, special tents with tables for your picnic and a typical ristorante pizzeria Bucaneve with special menus reserved for you. The friendly and well organized Extreme Waves Rafting Center will be happy to see you!
Reviews
This business activity has no reviews yet.
Write the first positive review, share your experience!
Map Commezzadura - Daolasa
Rafting Extreme Waves
Via del Comun, 1
Commezzadura (Commezzadura - Daolasa)