hotels and apartments
sport and leisure
localities
information
9.7
Apartments Botton d'Oro
Passo Tonale - Via San Bartolomeo, 9


Telephone: (+39) 34871421... (+39) 3487142145
www.tonaleappartamentibottondoro.com - info@tonaleappartamentibottondoro.com
Apartments - Offered treatments: SC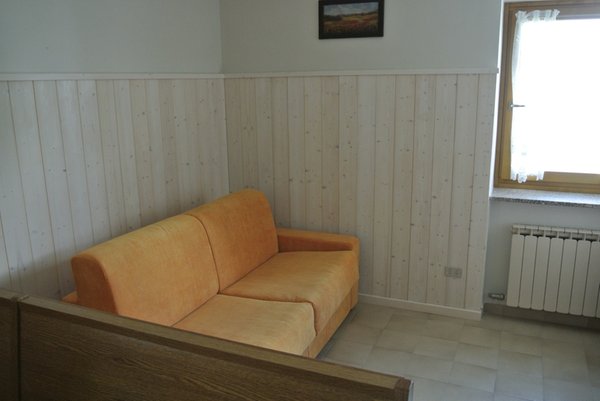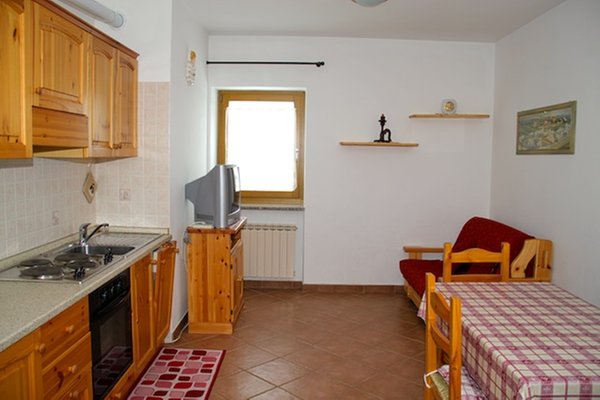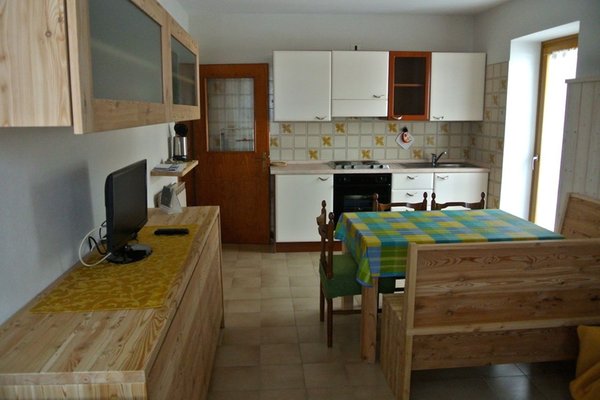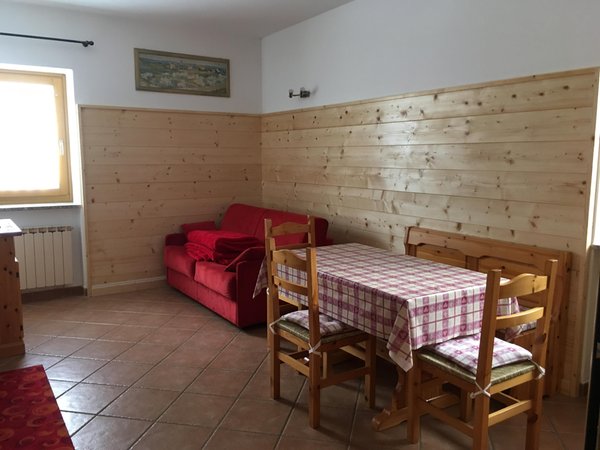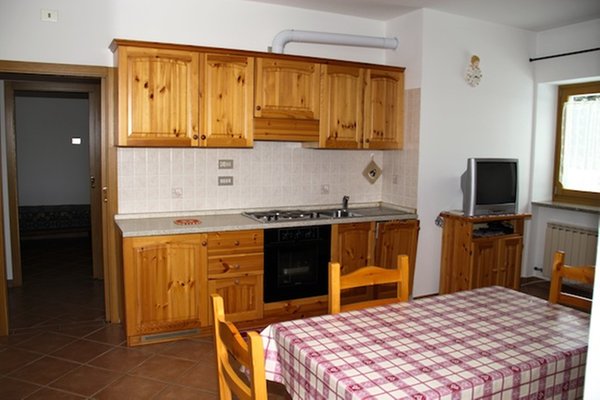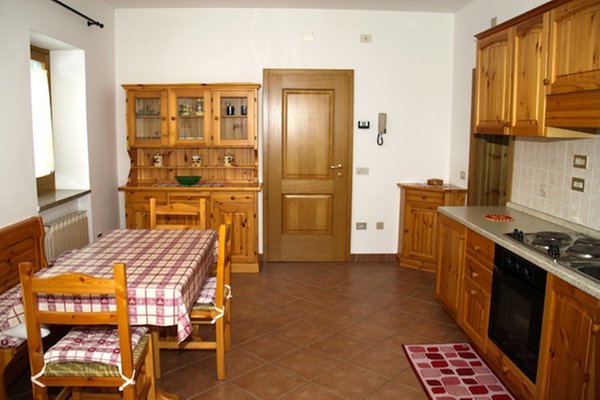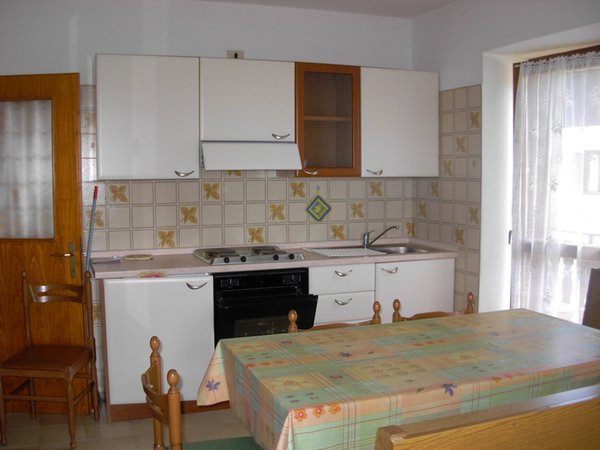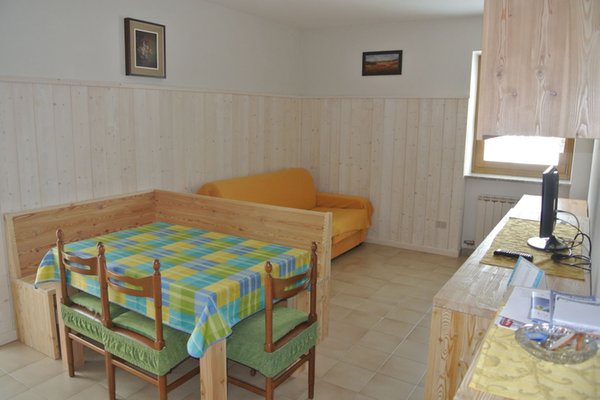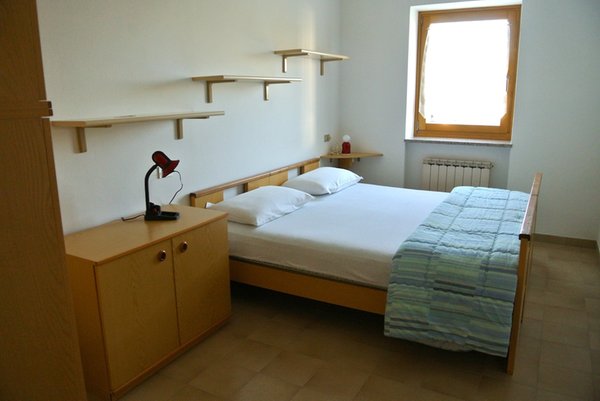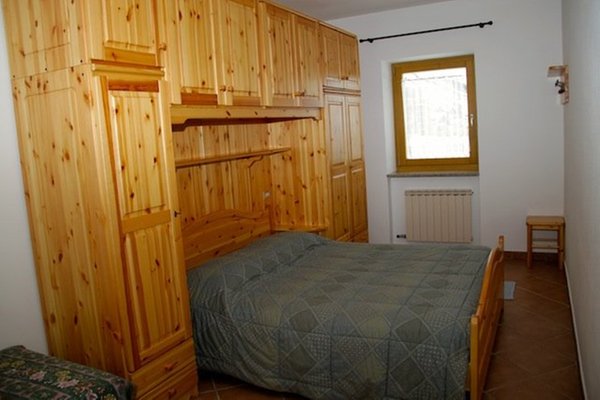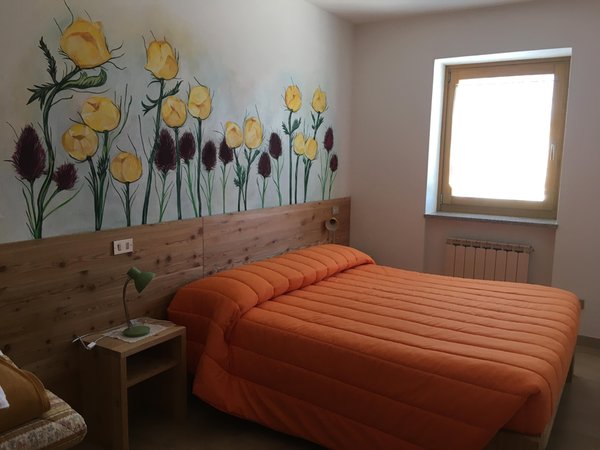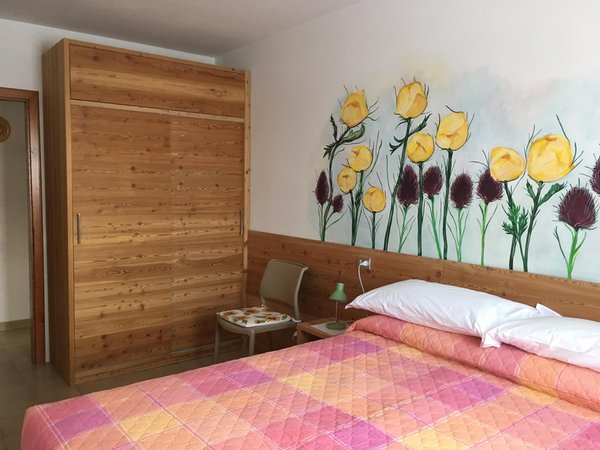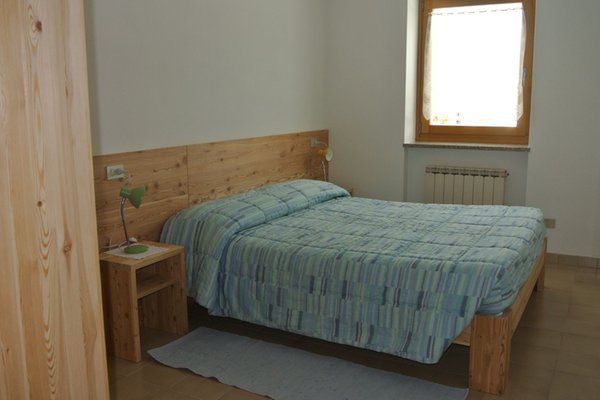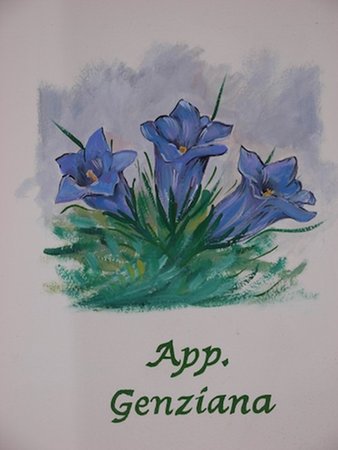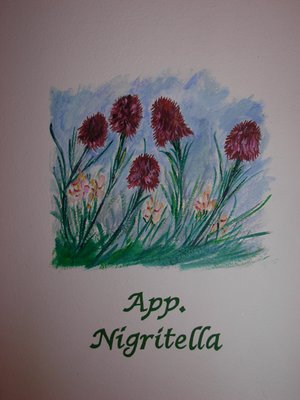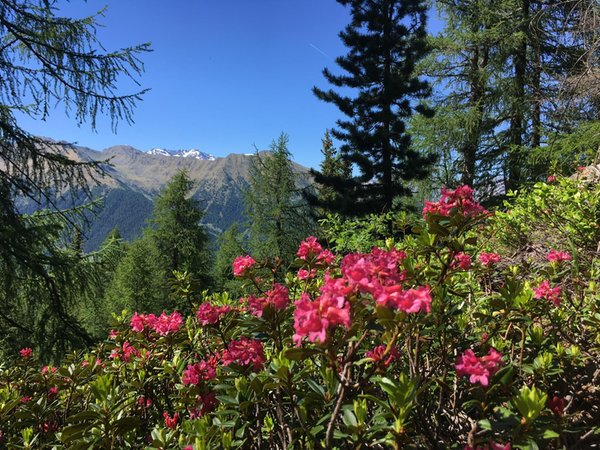 The Apartments Botton d'Oro are located in a private home at Passo del Tonale, 150 mt from ski slopes, ski school and village centre. It offers parking place, covered garage on request, ski deposit and garden for outdoor playing or sunbathing. Free WiFi.
The house offers two apartments which are composed of a living area with kitchenette and TV, a bedroom and a bathroom with hairdryer and which feature a balcony.
In summer, Passo del Tonale is the ideal starting point for walks, excursions, climbing adventures and mountain bike tours. In winter, the Passo del Tonale guarantees a very long snow season because of the Presena glacier, where you can go skiing until late spring.

Licence / identification code: CIPAT App. Genziana 022213-AT-070207, App. Nigritella 022213-AT-070208
| | |
| --- | --- |
| General information | at 1884m a.s.l., 100m from the bus stop |
| Facilities | open parking space |
| In room/apt. | TV, hairdryer |
| Further services for apartments | bed linen and towels, shared washing machine |
| Internet | Wi-Fi gratis in room/apartment |
| Children | family-friendly accommodation |
| Pets | small pets allowed |
| Bike | bicycle storage |
| Ski | ski room, slopes are easily reachable on foot (100m), closest cross-country trails at 10km |
Availability and approximate prices
Check availability and see prices
1 x Apartment Genziana

https://images.yesalps.com/hp/423815/212107_zona-giorno.jpg

SP

{"S": 2, "M": 4, "B": 0, "N": false}

40 m2

[{"id": "SNG", "qta": 1}, {"id": "MTR", "qta": 1}, {"id": "DVLS", "qta": 1}]

65€ per apartment

[{"id": "camera", "letti": [{"id": "SNG", "qta": 1}, {"id": "MTR", "qta": 1}], "kitchenette": false}, {"id": "zonagiorno", "letti": [{"id": "DVLS", "qta": 1}], "kitchenette": true}]

bathroom (with WC, shower, bidet)

Living room with kitchenette, dishwasher and sofa bed, TV, bedroom with double bed and single bed, bathroom with washing machine, hairdryer and shower, shared balcony, WiFi.

[0, 1, 2]

[{"id": 212107, "url": "https://images.yesalps.com/hp/423815/212107_zona-giorno.jpg", "width": 600, "height": 400}, {"id": 212108, "url": "https://images.yesalps.com/hp/423815/212108_zona-giorno.jpg", "width": 600, "height": 400}, {"id": 212109, "url": "https://images.yesalps.com/hp/423815/212109_zona-giorno.jpg", "width": 600, "height": 400}, {"id": 309513, "url": "https://images.yesalps.com/hp/423815/309513_zona-giorno.jpg", "width": 600, "height": 450}, {"id": 309511, "url": "https://images.yesalps.com/hp/423815/309511_zona-giorno.jpg", "width": 600, "height": 450}, {"id": 309509, "url": "https://images.yesalps.com/hp/423815/309509_cucina.jpg", "width": 600, "height": 400}, {"id": 309510, "url": "https://images.yesalps.com/hp/423815/309510_cucina.jpg", "width": 600, "height": 400}, {"id": 212110, "url": "https://images.yesalps.com/hp/423815/212110_camera-bottondoro.jpg", "width": 600, "height": 400}, {"id": 212105, "url": "https://images.yesalps.com/hp/423815/212105_bagno.jpg", "width": 600, "height": 400}, {"id": 212106, "url": "https://images.yesalps.com/hp/423815/212106_dettagli-bottondoro.jpg", "width": 338, "height": 450}]

1 x Apartment Nigritella

https://images.yesalps.com/hp/423815/641328_cucina.jpg

SP

{"S": 2, "M": 5, "B": 0, "N": false}

40 m2

[{"id": "MTR", "qta": 1}, {"id": "DVLM", "qta": 1}, {"id": "LGG", "qta": 1}]

65€ per apartment

[{"id": "camera", "letti": [{"id": "MTR", "qta": 1}, {"id": "LGG", "qta": 1}], "kitchenette": false}, {"id": "zonagiorno", "letti": [{"id": "DVLM", "qta": 1}], "kitchenette": true}]

bathroom (with WC, shower, bidet)

Living room with kitchenette, sofa bed, TV, bedroom with double bed and single bed, bathroom with shower and hairdryer, balcony, Wi-Fi.

[0, 1, 2]

[{"id": 641328, "url": "https://images.yesalps.com/hp/423815/641328_cucina.jpg", "width": 533, "height": 400}, {"id": 641330, "url": "https://images.yesalps.com/hp/423815/641330_cucina.jpg", "width": 600, "height": 400}, {"id": 641331, "url": "https://images.yesalps.com/hp/423815/641331_cucina.jpg", "width": 600, "height": 400}, {"id": 641332, "url": "https://images.yesalps.com/hp/423815/641332_camera-bottondoro.jpg", "width": 600, "height": 400}, {"id": 641334, "url": "https://images.yesalps.com/hp/423815/641334_camera-bottondoro.jpg", "width": 267, "height": 400}, {"id": 641327, "url": "https://images.yesalps.com/hp/423815/641327_bagno.jpg", "width": 268, "height": 400}, {"id": 641329, "url": "https://images.yesalps.com/hp/423815/641329_bagno.jpg", "width": 268, "height": 400}, {"id": 641333, "url": "https://images.yesalps.com/hp/423815/641333_dettagli-bottondoro.jpg", "width": 268, "height": 400}, {"id": 641326, "url": "https://images.yesalps.com/hp/423815/641326_dettagli-bottondoro.jpg", "width": 300, "height": 400}]
Availability and approximate prices
The availability and the prices are entered and updated by the accommodation they refer to. As these data are subject to continuous changes, the definitive availability and price must be agreed directly with each accommodation. The minimum and maximum prices can take into consideration only the most common services and conditions of the accommodation; in case of different solutions the prices may differ from the specified range. The indicated prices may not take into consideration several factors, therefore the final price and the details must be agreed directly with each lodging facility. The indicated prices may not include possible costs for final cleaning service or tourist taxes.
Other rooms

:

Available treatments

:

Description

:
Reviews
recommended by 3 guests
Justyna
37 years old, Poland
Extended family
vacation period: January 2015
Friendly and cozy


We loved our stay at Botton d'Oro. We stayed in Nigritella apartment, which was designated for 4 persons. 2 of us stayed in the living room connected with kitchen and 2 of us in a specious bedroom with a huge bed. The apartment is very well equipped, there is enough closets, drawers and shelves. In the kitchen you will find dishes, silverware, pots, kettle, etc. Also the bathroom is very nice, new and immaculate. There is also a balcony.
On the ground floor there is the room where you can leave your skis and ski-shoes.
Roberta gave us the keys of the building and of the apartment and gave us plenty of useful information about internet, tourist desk, bakery, etc. She is very cheerful and helpful.
The house is located just opposite the slopes, which are on the other side of the road. We didn't have to drive anywhere for the whole week.
We loved it there! Very good place to stay!
Favourite features: Information received before arrival - Welcome/check-in - Information received during the stay - Position - Courtesy and professionalism of the staff - Skiing service - Facilities for the pets of the guests - Internet access - Furnishing - Kitchen equipment

id: 5
Map
Apartments Botton d'Oro
Via San Bartolomeo, 9
Passo Tonale
GPS coordinates
lat: 46.2579° N lon: 10.5846° E
lat: 46° 15' 28.5'' N lon: 10° 35' 4.8'' E
Information about the location: at 1884m a.s.l., 100m from the bus stop, slopes are easily reachable on foot (100m), closest cross-country trails at 10km.